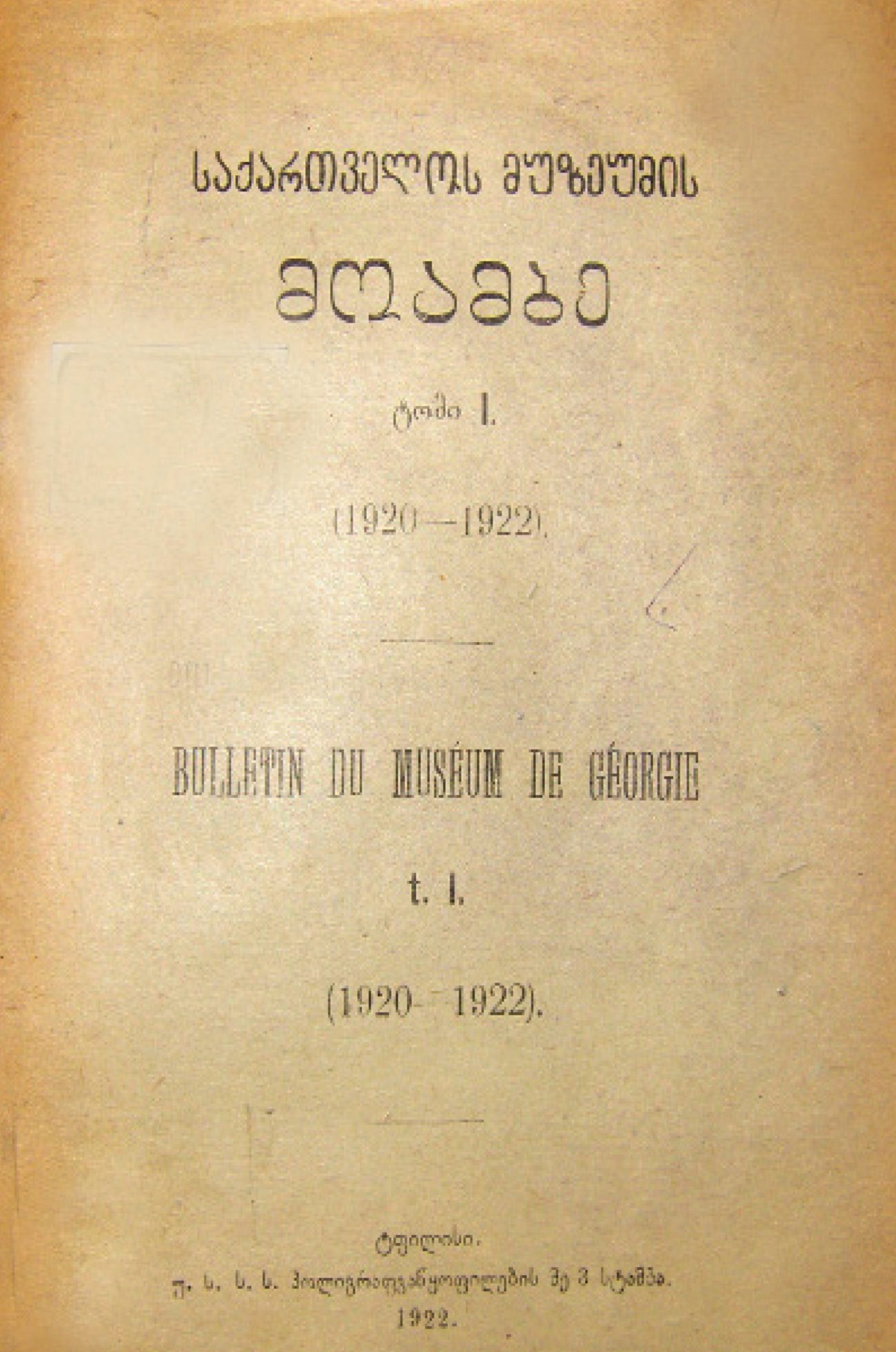 Moambe('bulletin'in English)of the Georgian National Museum
ISSN 2720-8192(Online)
ISSN 1512-1895
Published twice a year
The aim of
Moambe
is the fast and simple dissemination of quality scientific research related to the Caucasus region and adjacent areas. It is a peer-reviewed, open access Georgian-and English-language electronic journal, which publishes studies in the humanities and other disciplines promoted by the Georgian National Museum. Fields of interest include ethnography/ethnology, art history, palaeography, history, archaeology, numismatics, phaleristics, glyptic, palynology, geology, zoology, biology, physical anthropology, conservation studies and other related fields.
Editorial team:
Giorgi Bedianashvili (lead editor), Nikoloz Gobejishvili, Salome Markozia, Abby Robinson, Giorgi Chilingarashvili, Mariam Eloshvili
History of the Journal
Moambe
has a history spanning more than a century. Since 1920 it has been published as Moambe of Museum of Georgia (1920–1936), Moambe of Simon Janashia History Museum of Georgia (1936–2004) and Moambe of the Georgian National Museum (2004–present). In aggregate since 1920, over 1200 scientific articles in different fields of the social sciences have been published. From 2021, Moambe will continue with the same name, but exclusively as an open access electronic journal.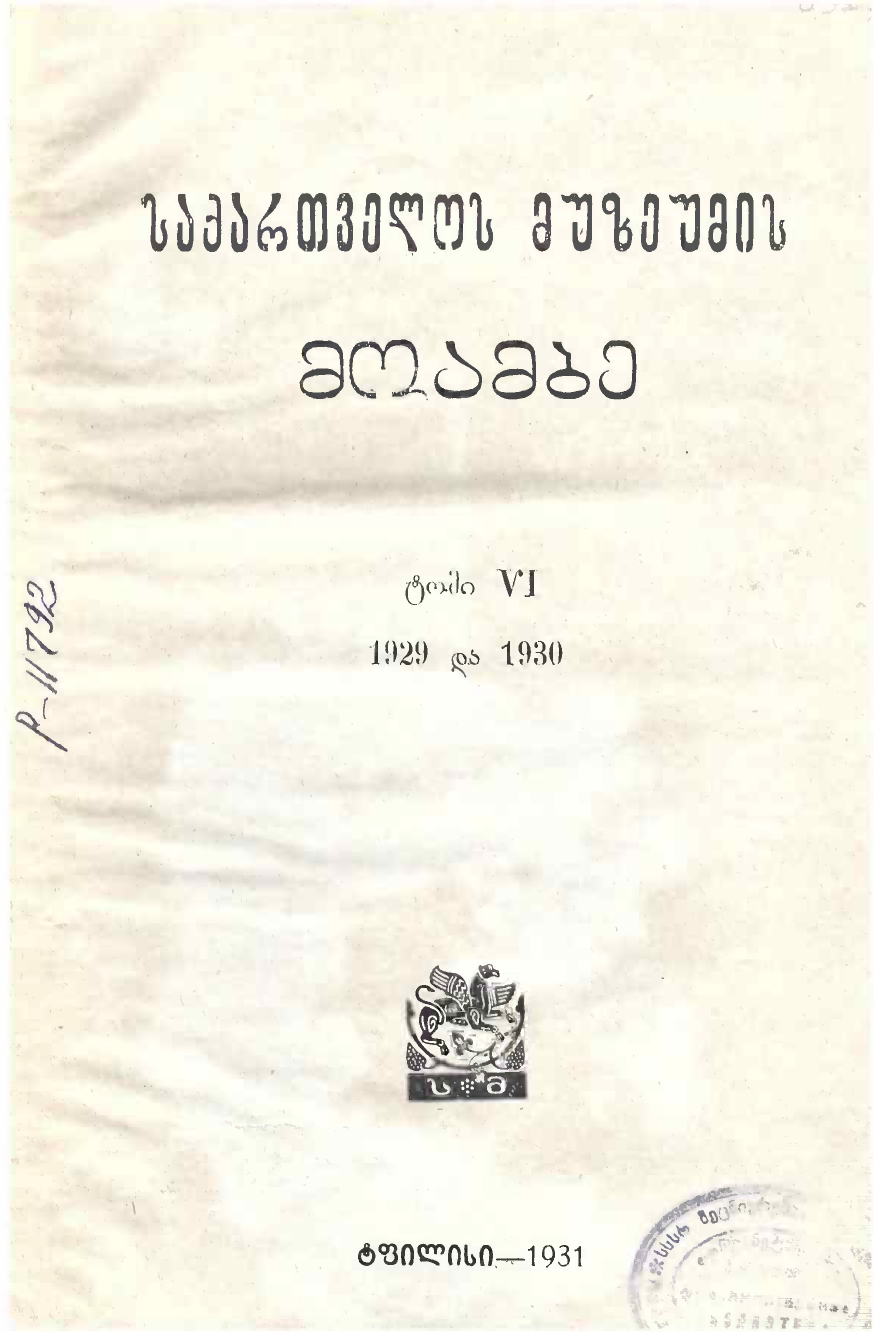 1920-1935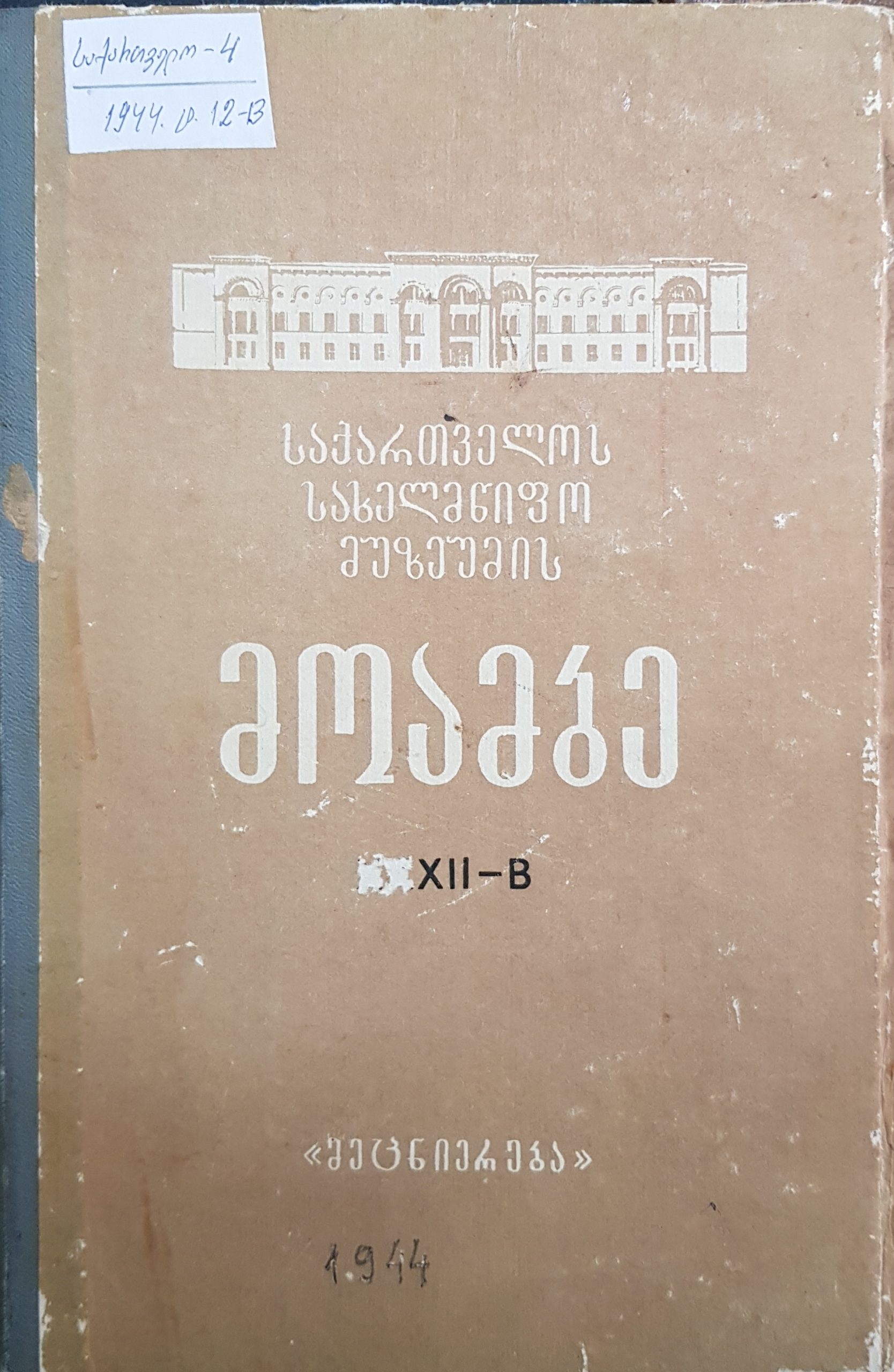 1936-2004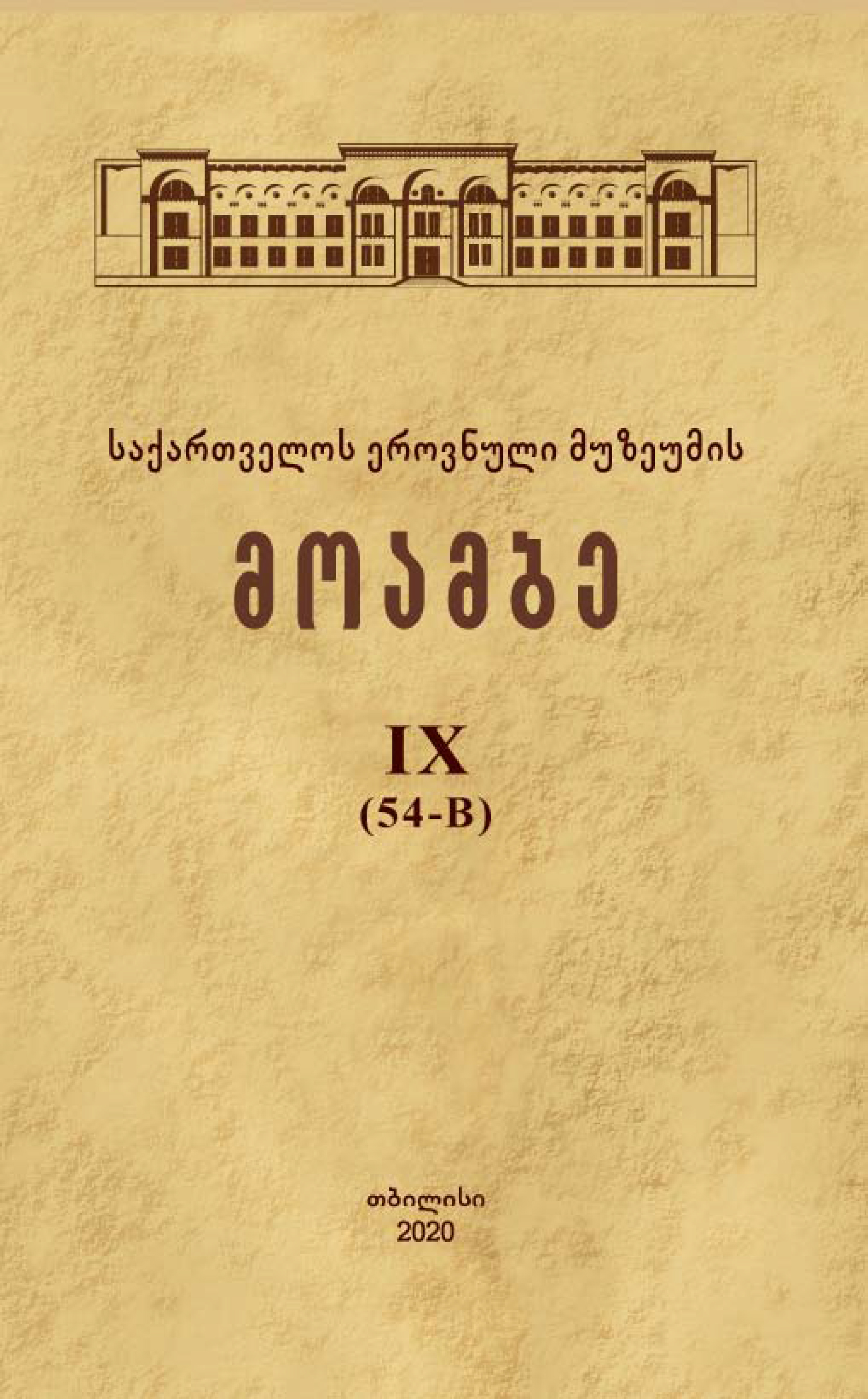 Since 2004